Art
The art curriculum follows the Visual and Performing Arts Standards of California
All students participate in the Visual Arts program which offers:
hands-on art projects
instruction in art appreciation and history
museum and gallery experiences
religious art exposure
opportunities for students to display their artwork in the community
Grades 6-8
Students in Grades Six, Seven and Eight are taught weekly by the school's art teacher in the art classroom. In addition to the above, the lessons include:
critically looking at art
creating art from historical and analytical perspectives
researching art's contemporary, historical and cultural contexts
responding to judgments about art
Kindergarten through 5 th Grade
The Visual Arts program consists of parent docent volunteers working closely with the Art Teacher to prepare art lessons tied to the classroom curriculum. These classes are meant to be supplemental to the classroom art projects and occur on a monthly basis.
4th grade artwork inspired by Pablo Picasso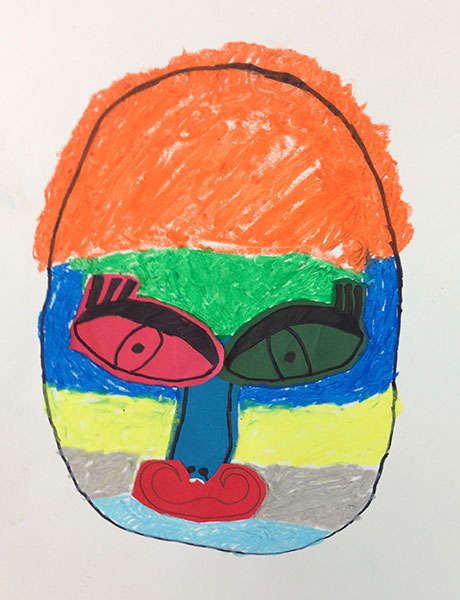 7th Grade Animal Paintings